# invest in fin markets
24. 11. 2021
Black Friday and its impact on stock prices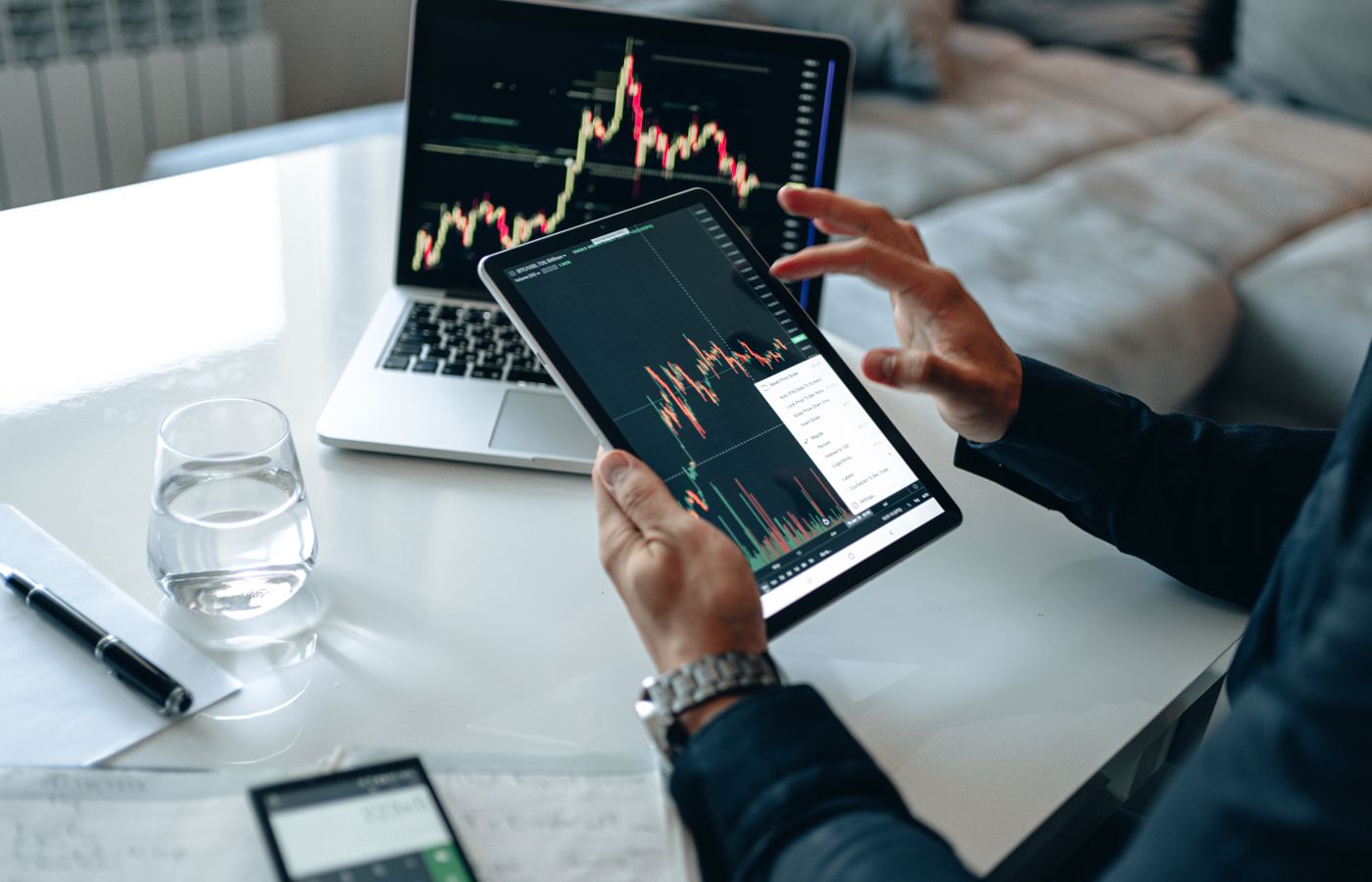 The fourth Friday in November (this time November 26) is the so-called Black Friday. Black Friday, also known as the start of the pre-Christmas shopping spree, follows the day after American Thanksgiving. Needless to say, it is associated with a number of sales, promotions and discounts that fuel the shopping frenzy. Does Black Friday affect stock prices and financial markets as such?
Black Friday has been strong in our domestic market for several years. At the same time, it is far from just one day, and some sellers are extending their Blackfriday offer for several weeks. In 2018, the people of Alza told us that in two weeks around Black Friday they sold 2.4 million pieces of goods and achieved a turnover of 2 billion Czech crowns (in terms of about 80 million euros). On Black Friday alone, it was almost a quarter of a billion.
In the United States, this shopping holiday is even stronger, and in 2020, a total of 186.4 million people bought out between Thanksgiving Day and the following Monday (Cyber Monday), spending an average of $ 311.75 per person. The National Retail Federation (NRF) spoke of a crisis caused by the pandemic, as in 2019 it registered as many as 189.6 million buyers who spent an average of $ 50 more per capita.
Black Friday as an indicator of the shopping season
This time we will ask ourselves the following questions: What is the impact of Black Friday on the stock markets? Does a successful sale period and a large amount of goods sold have a positive effect on the shares of individual companies or on stock indices?
"If consumers spend a lot of money on Black Friday after Thanksgiving and retailers present strong numbers, investors may get the first impression that it will be a particularly profitable shopping season," writes Investopedia. "This belief may be reflected in the stock prices of those retailers who reported high sales. Conversely, if a retailer fails to meet expectations during Black Friday, it may be a sign of trouble, according to many observers."
Experienced investors are not just looking at Black Friday
The source also writes that the successful period around Black Friday may support the increase in the value of retail companies. However, investors do not always jump in and take into account many other economic and political influences. Many experts and analysts say that according to Black Friday, it is not possible to predict the strength of the entire fourth quarter. These days are said to be affected only by very short-term gains and losses.
Experts from J.P. Bank see this in a similar way. Morgan. According to them, there is no empirical data to confirm that Black Friday can set any positive or negative trend. "There is no direct link between the company's sales on Black Friday and its performance in the fourth quarter," the bank said. "When considering individual stocks, it is therefore best to assess the overall health of the company."
J.P. Morgan immediately adds: "Even if we see market movements around Thanksgiving and Black Friday, the consequences are probably very short-lived and we can expect the market to return to normal immediately."
Holiday effect and short-term advantage
Possible movements on the stock market these days can be attributed to the so-called "holiday effect". The day before the holiday, or free time, is usually traded a little more intensively. Well, and since US stock markets are closed on Thursday and only half a day open on Friday, Wednesday can be quite strong.
Long-term data shows that retail is growing around Black Friday. An interesting look at the S&P Retail Select Index from 2010 to 2020. If we compare the week before and the week after Black Friday, this index rose by an average of 3.32 percent. The average increase in the S&P 500 during this period was "only" 1.8%, so retail gains a short-term advantage. However, it evaporates after a while.
Retail is already in a growth phase
Retail is currently in excellent condition, but it looks like the optimal time to invest in it is over. For example, the shares of the SPDR S&P Retail ETF (XRT), which is dependent on more than a hundred retail companies, have risen by more than 60% in terms of value this year. Over a period of just over a year, the increase is even more pronounced.
Another increase came now in November. This should be a signal that retail is healthy. Many people did not travel during the crisis, less went out and shopped less, so they saved. As a result, they are expected to shop around Black Friday and then throughout the pre-Christmas period. However, this seems to have already been reflected in stock prices and the main period of retail growth is over.
Back to all articles